The Emerald Coast
Dinard et the Emerald Coast
Breathtaking landscapes only 30 mn from the campsite.
Dinard, on the other side of the Rance tidal barrier, became a popular coastal town at the beginning of the 20th century and is today a jewel on the Emerald coastline. If you park your car near Le Prieuré beach, you can follow the Clair de Lune promenade and admire the mediterranean vegetation giving it a southern flair. The path leads to the Ecluse beach where you can admire the sumptuous English-style villas overlooking the sea. And all along the coast, wide white sandy beaches and small coves, sheltered by the umbrella pines and rocky headlands.
MY FAVOURITE : Saint-Enogat in Dinard.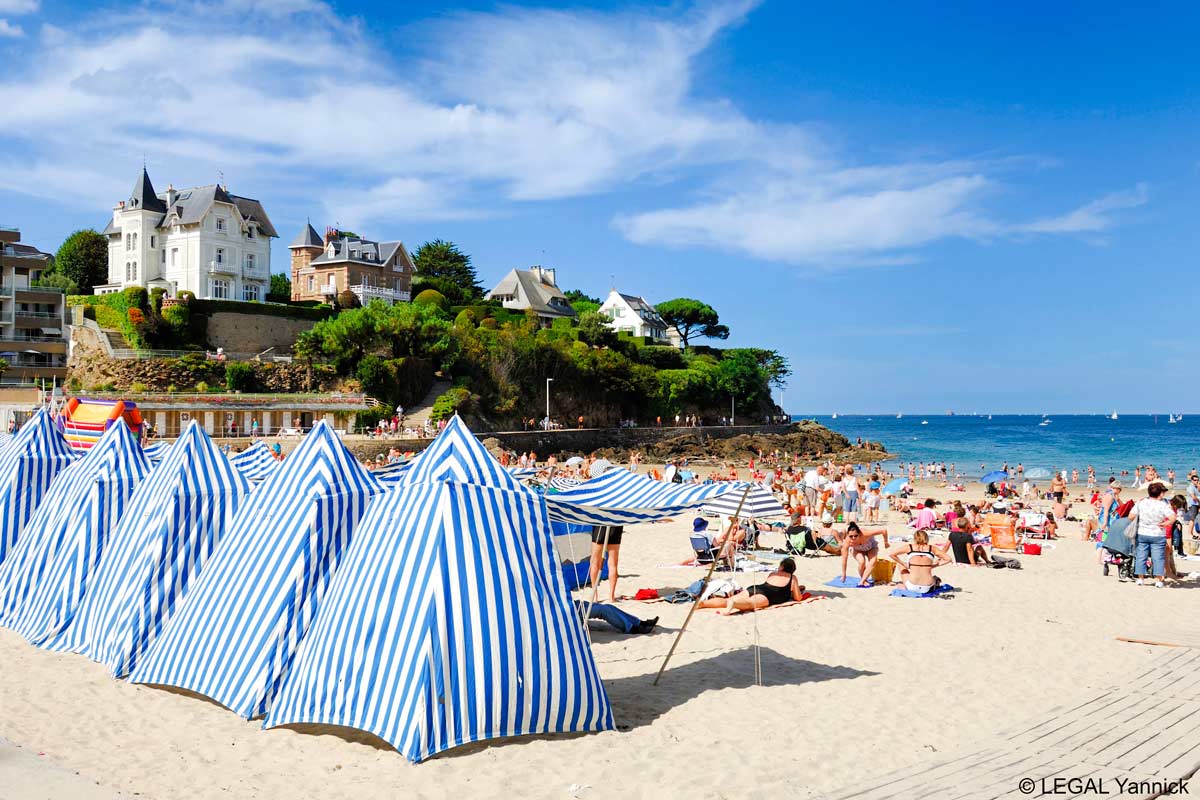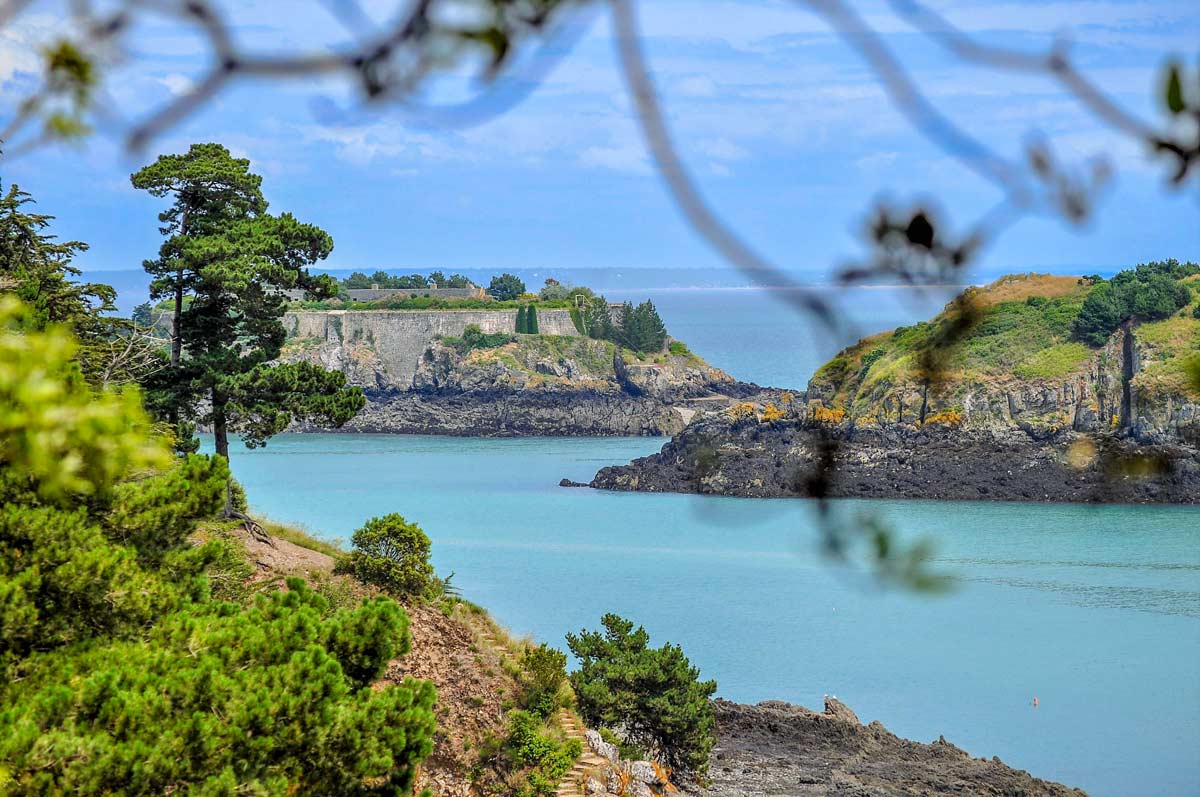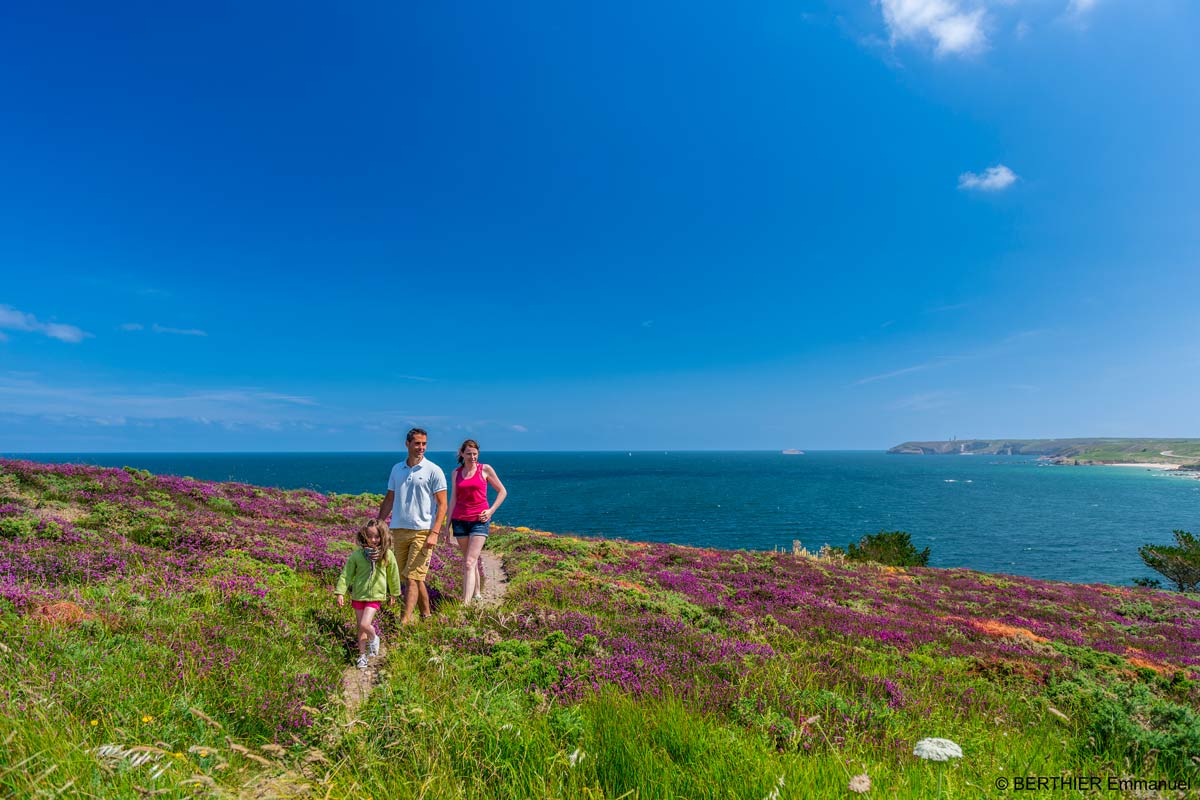 Visit the Emerald Coast
If you are staying at the Green Island Campground for a weekend or a week, don't forget to annotate the Emerald Coast at the top of your tour program. This magnificent portion of the carved coastline, which leaves from Cancale and extends to Cape Fréhel, passing through Saint-Malo and Dinard, offers the opportunity to cross picturesque villages and extraordinary coastal landscapes.
Cancale, famous for its oysters, is the first step in your journey. Continue along the D 201 to the point of the Grouin and its superb viewpoints, to which you will reach by small trails. Remember, by spotting the lighthouse of the Pierre-de-Harrison, that this point marks the limit of the departure of the legendary rum Route every year.
On the other side of the Rance Dam, two world-famous seaside resorts reach out to you: Saint-Malo and Dinard. If you want to stroll in a typical village while avoiding the hustle and bustle, stop at Saint-Jacut-de-la-Mer, which has more than 10 beaches. Close your route by the Fort La Latte, a 14th century fortress, a historic monument that overlooks the sea and faces Cape Fréhel.